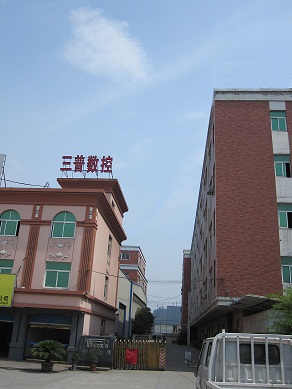 Our company is a collection of five axis machining, machine tools, CNC machining center, sales of hydraulic fixture; CNC machine design and manufacture of NC technical services for the integration of high-tech private enterprises, design Office Area company now has 800 square meters, 4000 square meters of assembling area. Have a group of experienced CNC machine tool sales personnel and CNC machine tool fixture design and manufacturing engineers. CNC machine tool company sales agents at home and abroad, all kinds of brand-name manufacturers, the products are sold to large and medium-sized enterprises at home and abroad well-known, the German BOSCH, German GE, American Siemens, long-term contract equipment, fixture provider. CNC machine tool arrangement and training school training center and training equipment has provided for the Jiangsu and Zhejiang area more than forty colleges in universities.
The company was founded 10 years now has been the development of science and technology, continuous technological innovation as the priority target, currently has developed into the largest in Zhejiang Province, machining center, the best design service force of CNC lathe hydraulic fixture design production company. The company for the domestic and foreign many well-known enterprises successful design and manufacture of large quantities of machining center hydraulic line. Provide hundreds of sets of machining center automatic hydraulic fixture and for Germany, Guangzhou, Bosch Honda Foshan Honda, BMW brilliance, Shandong heavy truck and other automotive parts manufacturer.
The company spirit of "integrity, professional, innovation, excellence" management philosophy, adhere to the "customer satisfaction is our only standard" principle of service, to achieve a high standard, fine, zero defect quality management system, to better products, better service to the customers.